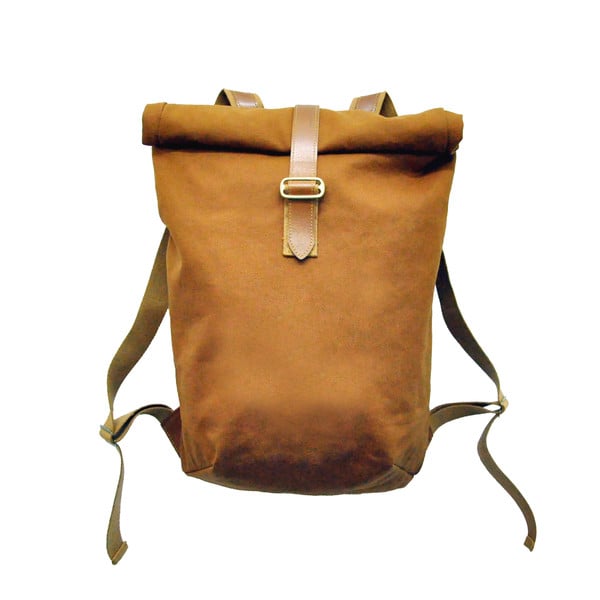 The Kerouac Bag Classic - Brown (Second Edition)
$

130.00
---
---
"What is that feeling when you're driving away from people and they recede on the plain till you see their specks dispersing? - it's the too-huge world vaulting us, and it's good-bye. But we lean forward to the next crazy venture beneath the skies."
We have always wanted to make the perfect traveling bag, and so we present to you the 2nd edition of The Kerouac Bag, a tribute to Jack Kerouac, the American novelist / poet who had first inspired in us a love for the road. In the terrible beauty of the 50s he had traveled across America, hopping from city to city in a beat-up truck, a bottle of beer in his left hand and a cigarette in his right, making his way, hoping to arrive at some place or other. In 1957 he immortalized this rambling journey in his classic novel "On the Road", a book that was to later change the lives of countless dreamy and restless young people.
-
We'd had it on our minds for awhile, but last year, almost on a whim, we decided to finally do it: we were going to make a bag for travelers! After all we're travelers ourselves, and like the American novelist Jack Kerouac we love so much, we simply cannot stop "hitchhiking everywhere". By "hitchhiking", Kerouac must have been referring to the idea of leaving, lighting out and getting on the road. He must also have been talking about that unquenchable and strangely familiar desire of wanting to be somewhere else.

Anywhere else but here.

After the unexpectedly well-received launch of The Kerouac Bag last year, we're back with a new and improved 2nd edition of the bag, as well as a new color (Maroon) in a smaller size. Why a 2nd edition? Mostly because we love the design of the bag, but we knew there were things we could do to make it even better! So we hope you'll like this new edition as much as we do, and hopefully this bag will serve you well as you journey across the world.

We'll see you on the road!
-
Measurement: 50cm (height) x 38cm (width) x 12cm (depth)
Materials: Japanese No.8 Canvas / 100% cotton / powder-coated steel sliders / calf leather / linen / YKK zippers
* No compartments inside.
-
The Kerouac Bag is handmade in Singapore through the collaboration of local bag-maker Uyii and creative office Casual Poet Culture.
Click here to find out more about the bag.
-
** Comes with the 1st issue of Casual Days.
-